Square of thinkers in Kharkiv opening and gardening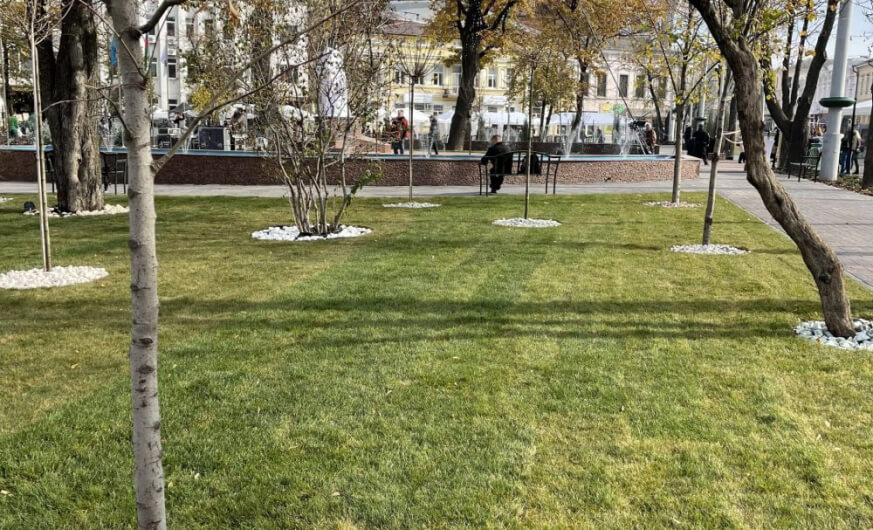 A sculptural composition of three figures is installed in the square, which symbolizes friendly relations between Ukraine, Kazakhstan and Azerbaijan:
Ukrainian philosopher, theologian, poet and teacher Hryhoriy Skovoroda,
Azerbaijani educator, philosopher and public figure Mirza Fatali Akhundov,
Kazakh poet, thinker, cultural reformer Abai Kunanbaev.
Our team completed the plan for landscaping the square for all 100%, the process of reconstructing the square was in collaboration with a construction company:
over 550 m2 of lawn laid
1000 tulip bulbs planted
15 large trees were planted, which are central in the composition, and more than 600 pieces of ground-blooded juniper of different varieties
 automatic watering system
We also want to note that the square combines modern technologies and the spirit of the classics.
So, the sculptures of thinkers can be "revived" thanks to augmented reality technology.
Visit this square with children, friends, families – enjoy the beauty and appreciate our work done.
Art Flora works for you!