Keukenhof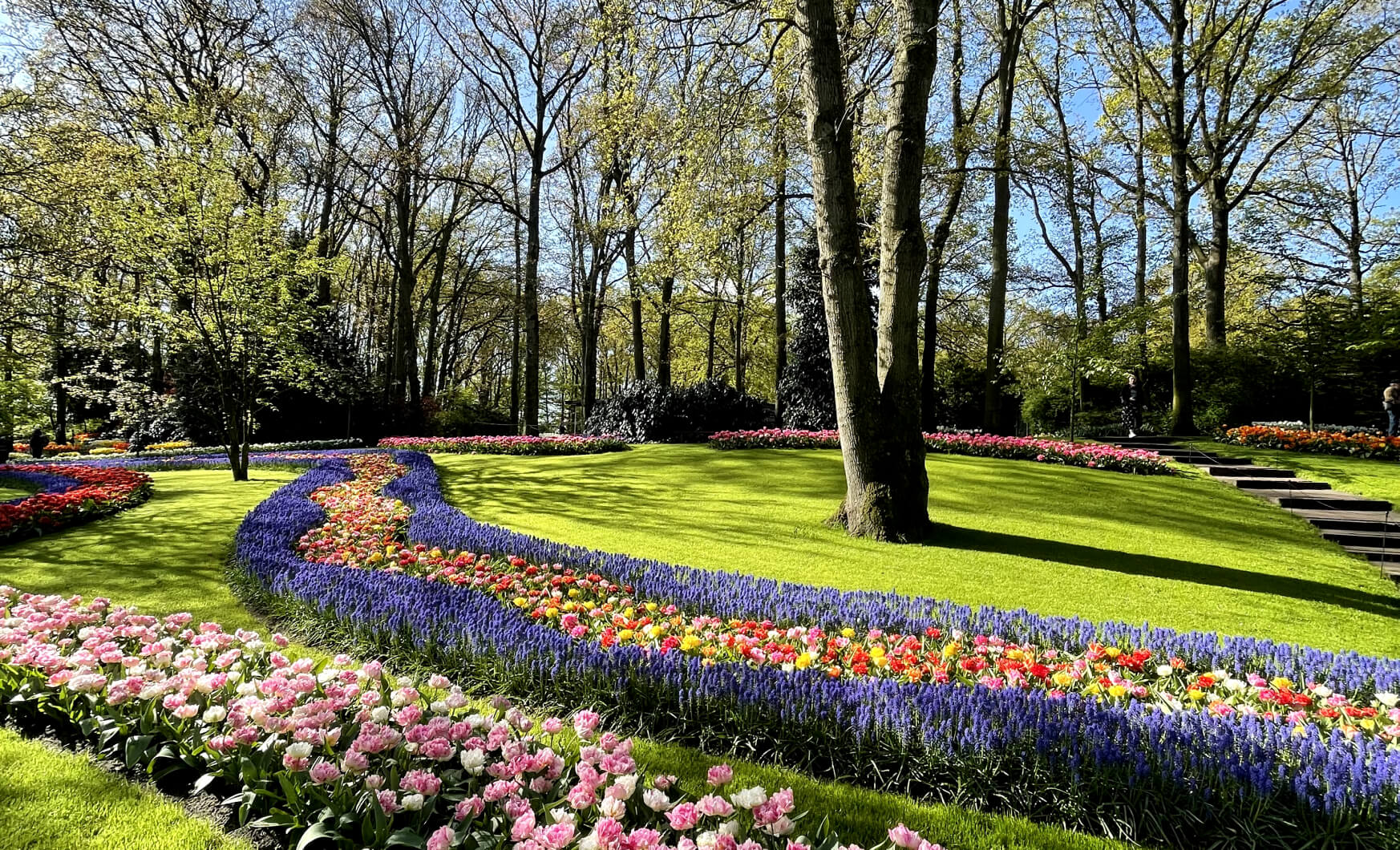 The world's most perfect tulip park.
The Royal Tulip Park in Holland, is widely considered the most beautiful spring park in the world. Keukenhof works only two months a year.
During this time it is visited by over a million people.
At the 32-hectare park in a season blooms 7 million tulips, daffodils, hyacinths, crocuses and other flowers.
In 2023, Keukenhof Tulip Park will be open from March 23 to May 14.
When is the best time to go to Keukenhof Tulip Park?
Tulip blooms depend a lot on how early spring is. The best chance of catching tulips in the Keukenhof and the tulip fields in full bloom is from around the latter part of April until the second week of May.
This is a place you have to visit at least once in your life.