Selecting and planting tulip bulbs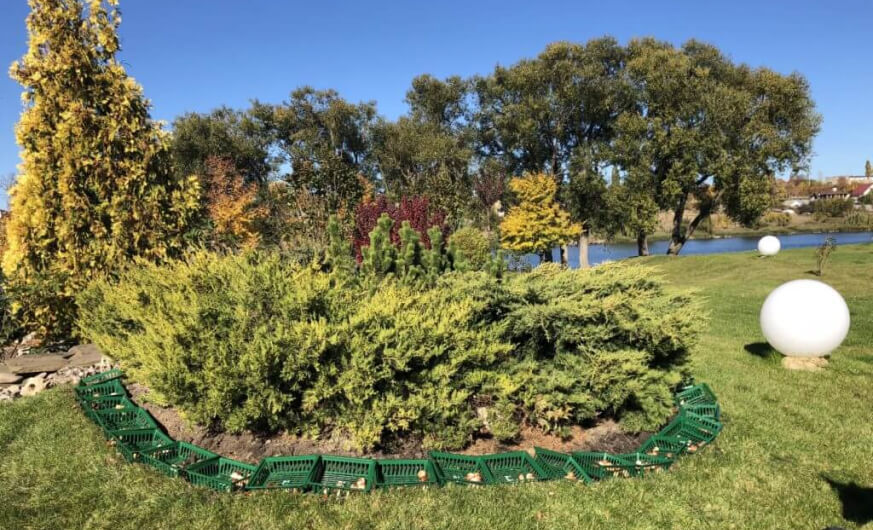 It all starts with an idea.
spring bulbous flowers are the best helpers for the designer in early spring. Without them, it is simply impossible to create beauty in the garden from April to May.
When designing a flower garden from bulbs, we always use the maximum number of plants with different flowering periods.
We start with crocuses and muscari and until the late May Tulips.
Selection of planting material:
We have trusted bulb suppliers for our facilities. For several years we have been ordering them from the Netherlands in large quantities. And we are always very pleased with the quality and flowering of plants.
When compiling compositions, we discuss the color scheme with customers. And budget suggestions.
Let's say from experience, planting bulbous plants starts from UAH 10,000.00 to get a bright and unforgettable effect WOW.
We combine crocuses, daffodils and tulips by color into groups.
Next, mix the onions (if there is no task to create a clear pattern)
We arrange plastic trays or boxes in the planting holes and put the bulbs in them.
Be sure to treat the bulbs with fungicides.
For planting, we use only plastic containers. This will facilitate the care and replacement of plants in 1-2 years.
The calculation is something like this: for one small bowl 6-7 large onions and 5-7 small ones.
On a box measuring 40 * 60 cm from 12 large and 10 small onions.
We use different varieties for different areas of the garden.
We create color accents and bright compositions for the most important viewpoints on the site.
And of course, we are looking forward to spring to admire the incredible beauty and aroma of these wonderful plants.
The happiest days…when the first crocuses bloom after winter.